TALIBA, San Luis, Batangas – The Science and Technology (S&T)-based enterprises of both Taliba Soap Manufacturing and People Helping People (PHP) Noodle House have left an inspiration to members of San Isidro Multipurpose Cooperative (SIMCO) who conducted a benchmarking activity.
SIMCO General Manager, Marites Ramirez expressed her admiration on how both organizations continuously champion their enterprise despite certain limitations on workforce and operations. On her message during the debriefing meeting, she shared how inspiring the workers are who at their elderly ages still manage to run these enterprises.
"Nakakahanga po na kahit marami sa kanila ay senior citizens ay napapatakbo nila ng maayos ang kanilang negosyo," she said.
The discussion of both enterprises' success stories was the root of Ramirez's admiration. At Taliba Soap Manufacturing's production facility, Luzviminda S. Bonsol, Organization Leader, mentioned how they all worked hard to establish and sustain the operations of their enterprise. She shared to members of SIMCO how they looked for market channels when it was too difficult to introduce their product at the very beginning.
"Lahat kami noon after magproduce, maglalako pa ng product para mai-dispose. Kanya-kanyang lako kami. Hiwa-hiwalay para lang makilala din ang aming produkto," she mentioned.
In terms of workforce and individual income, Bonsol highlighted how they are still able to perform their individual functions and benefit from it considering their ages. To her, their age has never been an issue in carrying out their functions and in running their enterprise. Although majority of them are senior citizens, Bonzol took pride in sharing to members of SIMCO that they are all in good health.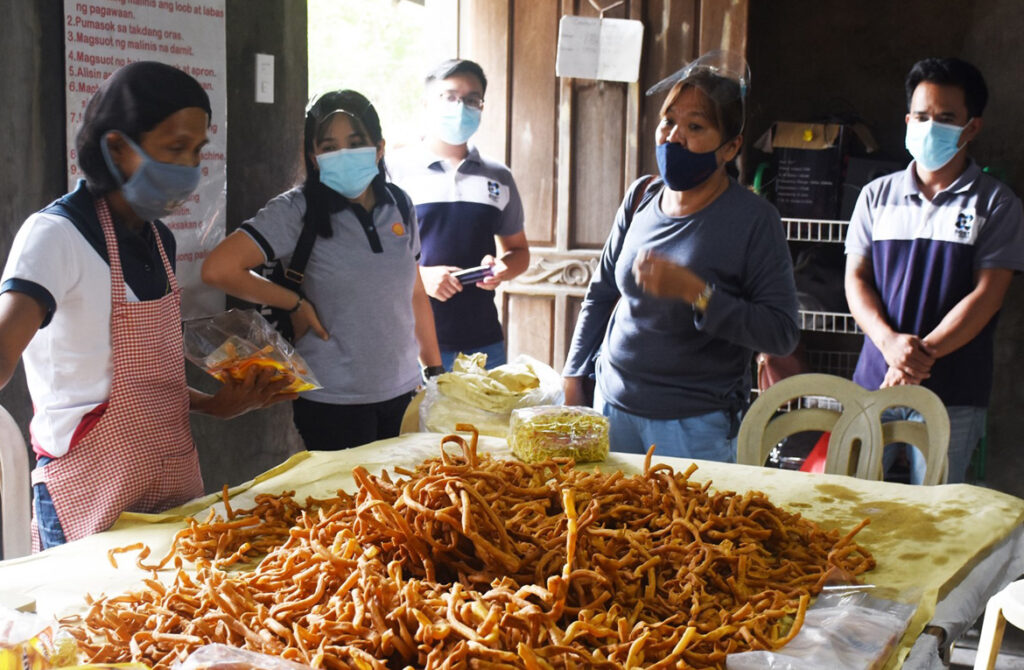 At PHP Noodle House's production facility, a different set of women unfolded their success story. Aurea Addun, President, shared how they strived to form the enterprise with the help of PHP and revived it after a downfall despite financial challenges. Similar to Taliba Soap Manufacturing, PHP Noodle House has also experienced looking for distribution channels in different parts of Batangas province before having established markets, as Addun mentioned.
During the interview, both Bonsol and Addun underscored the assistance that a private couple in their barangay offer. To them, their enterprises would have not been possible if not because of the couple who offer them support and financial assistance, aside from being advisers, without expecting anything in return. According to Bonsol, the primary objective of the couple was to make women in their barangay productive by providing them with a sustainable livelihood so they can avoid gambling.
"Ayaw nila na may makikitang miyembro na nasa sugalan. Mahigpit nilang ipinagbabawal yun. Hinihikayat din nila na magsimba ang miyembro kung makakasimba," she added.
Mila Achico, member of SIMCO's Board of Director, articulated her regard to both the organizations after hearing their stories. Since she's also working for Batangas City's Office of Senior Citizen, she also conveyed her idea of bringing some senior citizens to both enterprises to inspire them of the maximum they can do as aged group of individuals. Likewise, she reiterated how they can adopt the strategies that the group executed in introducing their products, looking for markets, and sustaining their enterprises.
A tour in both facilities was also conducted. Rufina Salvador, former President of Taliba Soap Manufacturing, explained how the production process takes place. She also showed the different processing areas in the facility and provided some insights and practices they observe during production.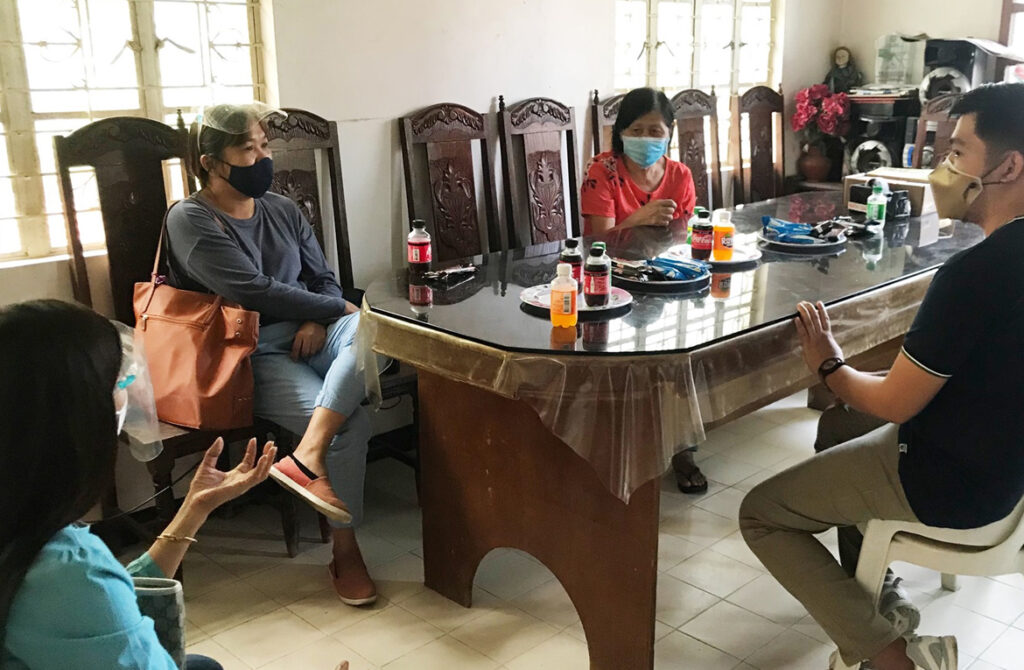 Meanwhile, Aurea Addun facilitated the tour at PHP Noodle House. There was an on-going production at the time of visit and members of SIMCO were able to witness how they function with strict compliance to food safety.
The benchmarking activity was an initiative of Pilipinas Shell Foundation, Inc. and DOST PSTC Batangas in a move to provide members of SIMCO with a personal view and experience of how S&T-based community enterprises like Taliba Soap Manufacturing and PHP Noodle House operate.
This was also part of the technical support that DOST PSTC Batangas provides to the group after the provision of technology training on the production of cleaning and disinfection products.
Both enterprises were recipients of DOST PSTC Batangas projects. Taliba Soap Manufacturing was a 2-time SETUP adoptor while PHP Noodle House was also a 2-time beneficiary of GIA-CBP. John Maico H. Hernandez, DOST-PSTC Batangas